The Leading Automation Solution Provider
ITAC is a leading company founded in 2002 specialized in providing unique and innovative IT solutions to smoothen companies' workflow and increase their efficiency and productivity. ITAC employs the latest technology to cater to their clients' changing needs and requirements, and has been developing wide range of customized web, mobile and handheld applications.
"What makes ITAC stand out from others?
By adapting continuously to the rapid changes in the technology environment, and developing creative user-centric applications that offer usability, scalability, and portability. This allowed ITAC to be master at their craft and led them to expand globally.
ITAC advanced solutions spread out from Jordan to cover several countries in the MENA region such as Saudi Arabia, Yemen, Iraq and Palestine. Additionally, ITAC has entered into partnership agreements with international companies like Oracle, Honeywell and SOTI.
1
Mobile Development
As recently almost all communication channels and business transactions have done through the apps which run on mobile operating systems for smartphones and tablets, ITAC applies the latest technology such as "MVC, Web API" and Microsoft Xamrine Cross Platform in implementing different kinds of mobile apps using C# language. Ordering application, meter reading application and aid care application are some of the custom apps which have been developed by ITAC.
2
Web Development
In digital world existence, companies started to automate their business to reduce time and effort, and increase efficiency. One of the main purposes to create web applications is to facilitate companies' internal processes and make work easier to be done. From this point, ITAC has developed many web applications that serve various industries such as case management, delivery one and suggestion and complaint web applications. These applications have been built using advanced technologies "Entity Framework, jQuery , Bootstrap" and ASP.net MVC C# language.
3
Oracle Software Development
Oracle has many features that encouraged ITAC to use it for her featured solutions geared for businesses and corporations. Oracle technology creates efficiencies in the business world in terms of customer satisfaction and higher levels of innovation, also it has successfully featured her properties that all database systems must have. These properties are atomicity, consistency, isolation and durability. All of those properties are well maintained by Oracle databases, thus providing a reliable and competent database system.

From the very beginning, ITAC has entered into partnership agreement with Honeywell, the leading Mobility Hardware provider. This partnership has been shaped by ITAC to provide best Automation and Mobility solutions that work perfectly and flawlessly with Honeywell hardware and components, and eventually achieved success for both parties in addition to their customers.

ITAC is recognized as Gold Partner by Oracle, Gold partner is the highest level of partnership with Oracle, which allows ITAC to provide a total solution based on Oracle technologies in addition to providing the highest level of services and support for the solutions.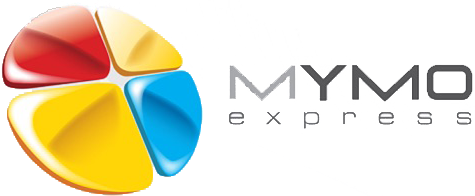 MYMO is a communication network that directly connects banks to each other and to their customers through mobile phones. All bank services become readily available anytime and anywhere.MYMO enables individuals, points of sales, service providers, or any other entity, to access & manage their own bank accounts Wherever.